Welcome to Vankleek Hill

Beaus Brewery

Vert Fourchette

Vankleek Hill Farmers Market

Vankleek Hill Museum

Jade Garden

Vankleek Hill Cottage

Main Street Vankleek Hill

The Review
SHOP LOCAL WITH THE VANKLEEK HILL BUCKS
ACHETEZ LOCAL AVEC LES DOLLARS VANKLEEK HILL
VKH Bucks work the same way as regular currency in many of the businesses and shops in Vankleek Hill.
VKH Bucks can be purchased at the National Bank on a regular basis at par. Special sales of the VKH Bucks happen throughout the year, check here on the BMA website and our Facebook page for special sale dates to get the Bucks at 5% discount.
Consumers who chose to use the VKH Bucks are making a conscious commitment to buy local. By buying local first, we empower our community of Vankleek Hill to develop sustainable economic development... while also saving money!
Bucks make the perfect gift: Why give one Gift Certificate when you can give a gift that is good all over town!
Utilisez les Dollars VKH tout comme de la monnaie régulière et ce, dans la plupart des commerces de Vankleek Hill.
Vous pouvez vous procurer des Dollars VKH à la Banque Nationale en tout temps (valeur au pair). Il y a des ventes à l'occasion au cours de l'année; gardez un œil sur notre site Web et sur notre page Facebook pour les dates de ces ventes spéciales à 5% de rabais.
Les consommateurs qui utilisent les Dollars VKH posent un geste concret pour soutenir les commerces de notre communauté. En achetant local le plus souvent possible, vous aidez à soutenir un développement économique durable au sein de notre beau village… et vous épargnez en même temps!
Les Dollars VKH sont le cadeau idéal : pourquoi prendre une chance avec un certificat-cadeau quand vous pouvez offrir une devise économique acceptée presque partout à Vankleek Hill!
How to use VKH Bucks
Businesses
Accept them at your business
Give them as bonuses
Make sure all employees know about VKH Bucks
Encourage regulars to use them
Give them as change
Use them at other businesses in town
Redeem them for cash at the National Bank
Consumers
Buy VKH Bucks from the National Bank
Give them as gifts
Use them in local businesses
Buy them when they are on sale and save even more!
Spread the savings: Tell your friends about them
Spend your Vankleek Hill Bucks at the following businesses:
Comment utiliser les Dollars VKH
Commerces
Acceptez les Dollars comme forme de paiement
Offrez-les à vos employés comme prime ou cadeau
Assurez-vous que vos employés soient au courant des Dollars
Encouragez vos clients à les utiliser
Remettez-les en tant que monnaie
Utilisez-les pour payer vos fournisseurs locaux
Échangez-les à valeur nominale à la Banque Nationale
Clients
Achetez régulièrement vos Dollars VKH à la Banque Nationale
Offrez-les en cadeau
Utilisez-les pour faire vos achats locaux
Achetez-les en vente et épargnez encore plus!
Parlez-en à vos amis
Utilisez vos Dollars aux commerces suivants :
Look for this sticker
(or ask on-site if the merchant accepts VKH Bucks)
Recherchez cet autocollant
(ou demandez sur place si le commerce accepte les Dollars VKH)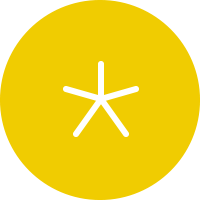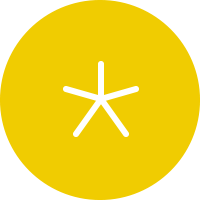 Herb's Plaza




Vert Fourchette




Reveral Living




VKH Pharmacy




Arbor Gallery




Metec




Liner Pro




Vankleek FM




Dynamic Energy Therapy




Wagar & Holland
Proudfoot Manulife securities
Martel & Sons
Beau's All Natural Brewing Co.
Champlain Township
Hillcrest Funeral Home
Zumba on the Hill with Louise Stephenson
Ouimet Development
Scotiabank
Garden Path Homemade Soap
The Review
Tourisme Prescott-Russell Tourism
Vankleek Hill Farmer's Market
Victorian B&B
Vankleek Hill Foodland
Trophy Hill
Tolhurst Law Office
Golden Hill
Vankleek Hill Homeopathy
Champlain Insurance Brokers
Pridham's Auction House
VKH Massages
Foam Geometrix
Dental Hygiene Wellness Centre
National Bank
MacEwen Vankleek Hill
Roy's Accounting
Vankleek Cottage
Windsor Tavern
Theoret Martel insurance
Low's Realty
Verne Gilkes Koi Pond
Chambre des commerces de Hawkesbury et Région